TBI Rehabilitation
Just two weeks after her wedding, Nicole was in a 

serious motor vehicle crash. Even though she walked away from her totaled vehicle with almost no visible cuts or bruises, she had sustained a traumatic brain injury.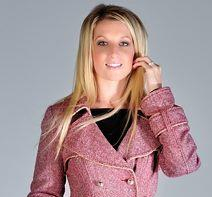 At the time of her injury, she was a doctor, finishing up her training, but due to her headaches, fatigue, and forgetfulness, her medical career has been on hold since the crash five years ago. Nicole has been receiving therapy and rehabilitation, and she continues to make progress. She is a TBI survivor, and she is one of millions of Americans who live with TBI and its effects.
Photo credit: Dr. Nicole Eastman
More efforts are needed to improve the overall quality of life for persons living with TBI as well as prevent TBI.
CDC participated in Brain Injury Awareness Day on Capitol Hill on March 18, 2015. The theme this year was…
View original post 392 more words